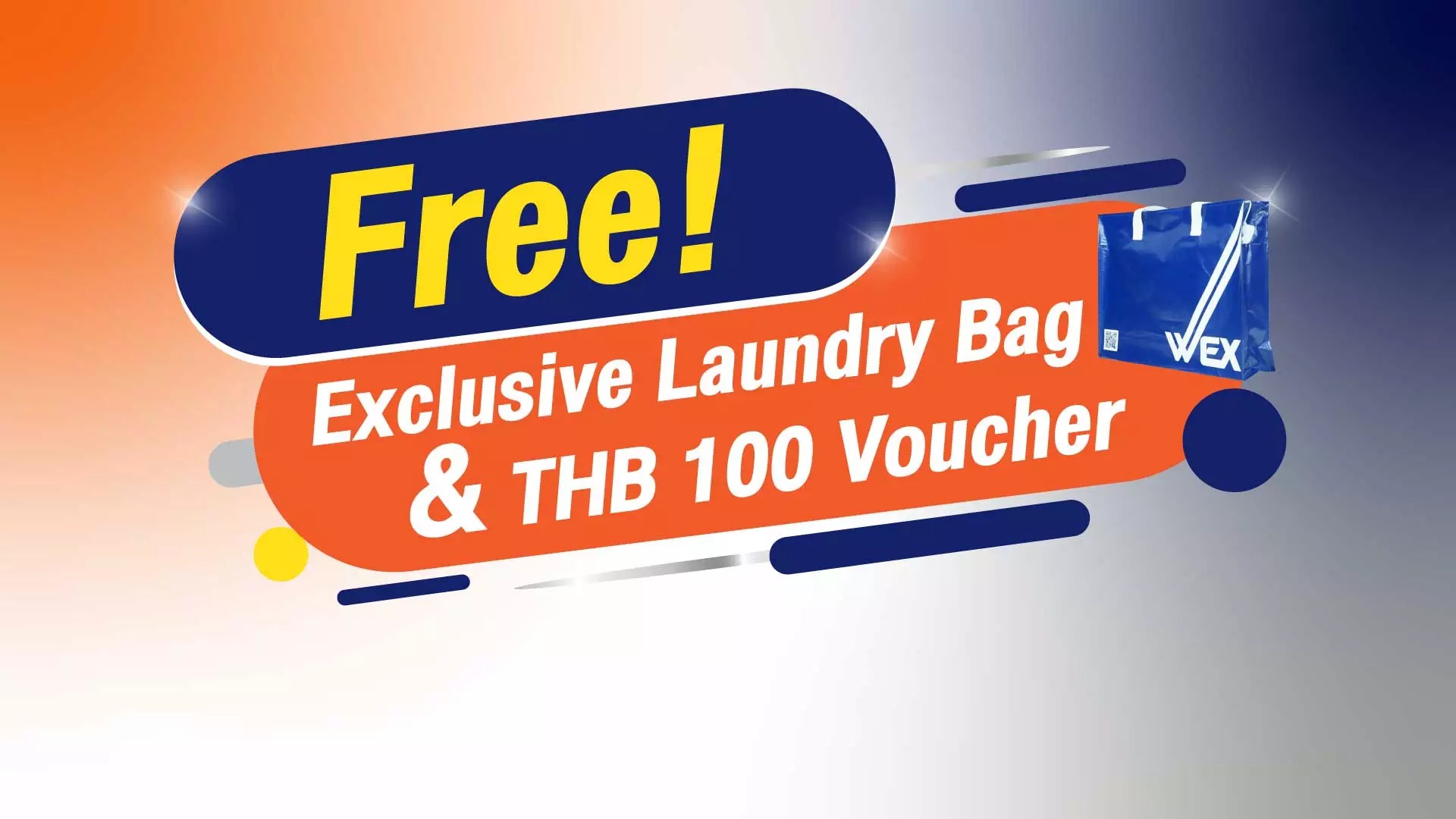 Bring your laundry and register with us, and you will get...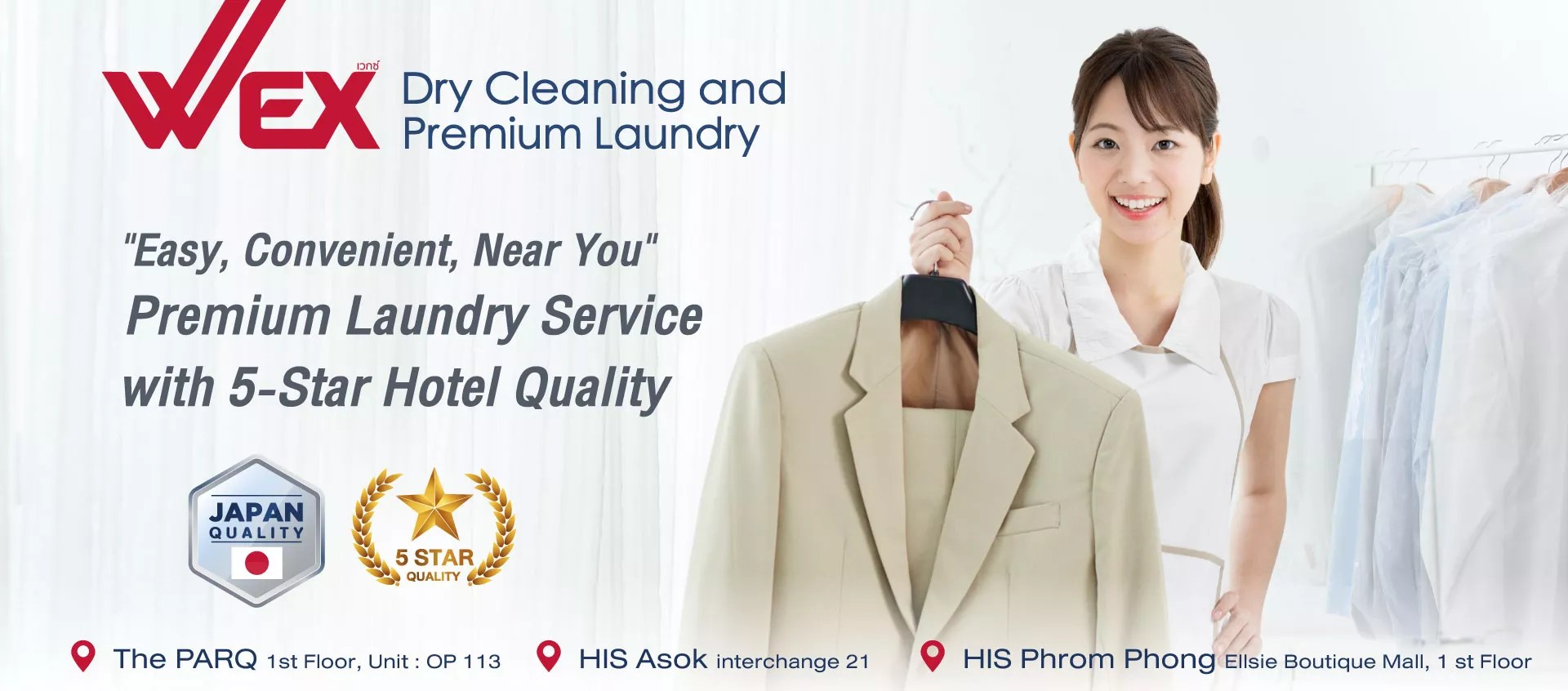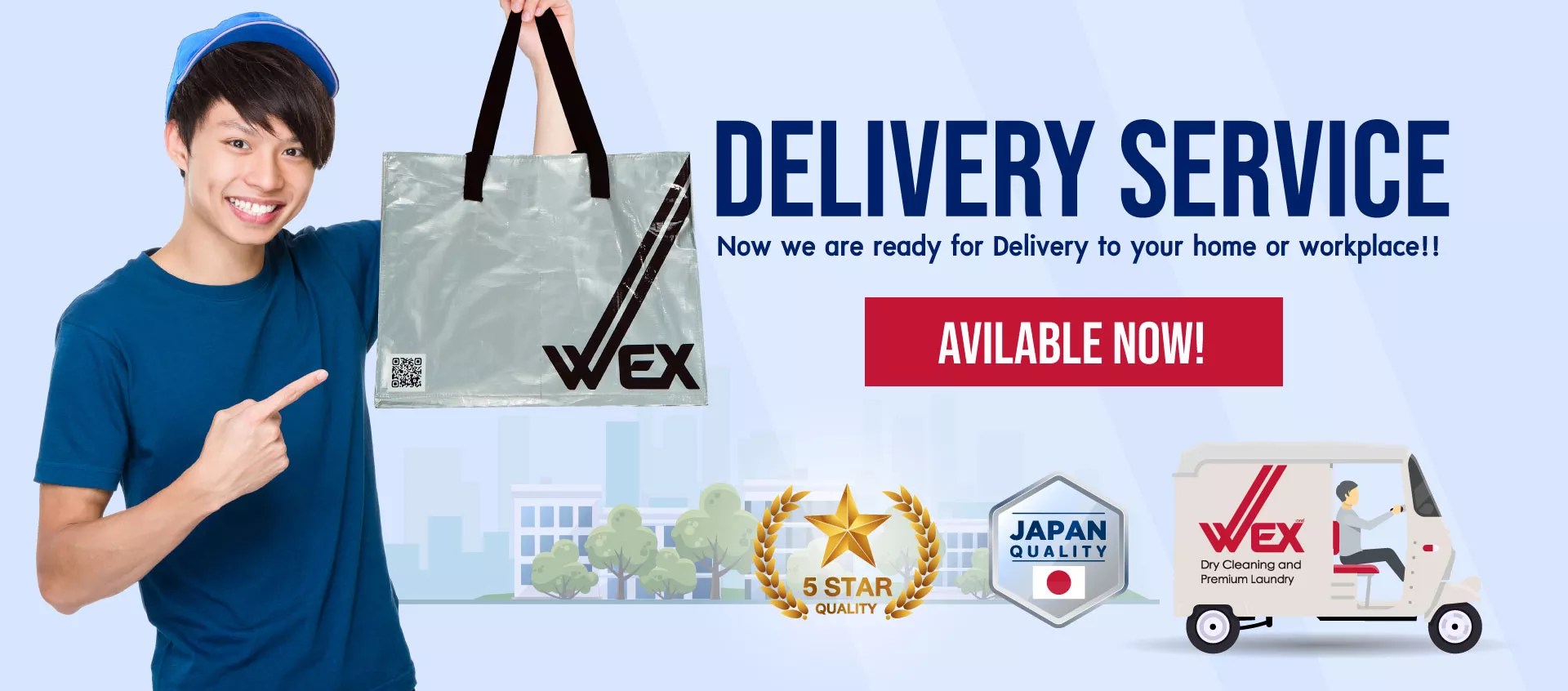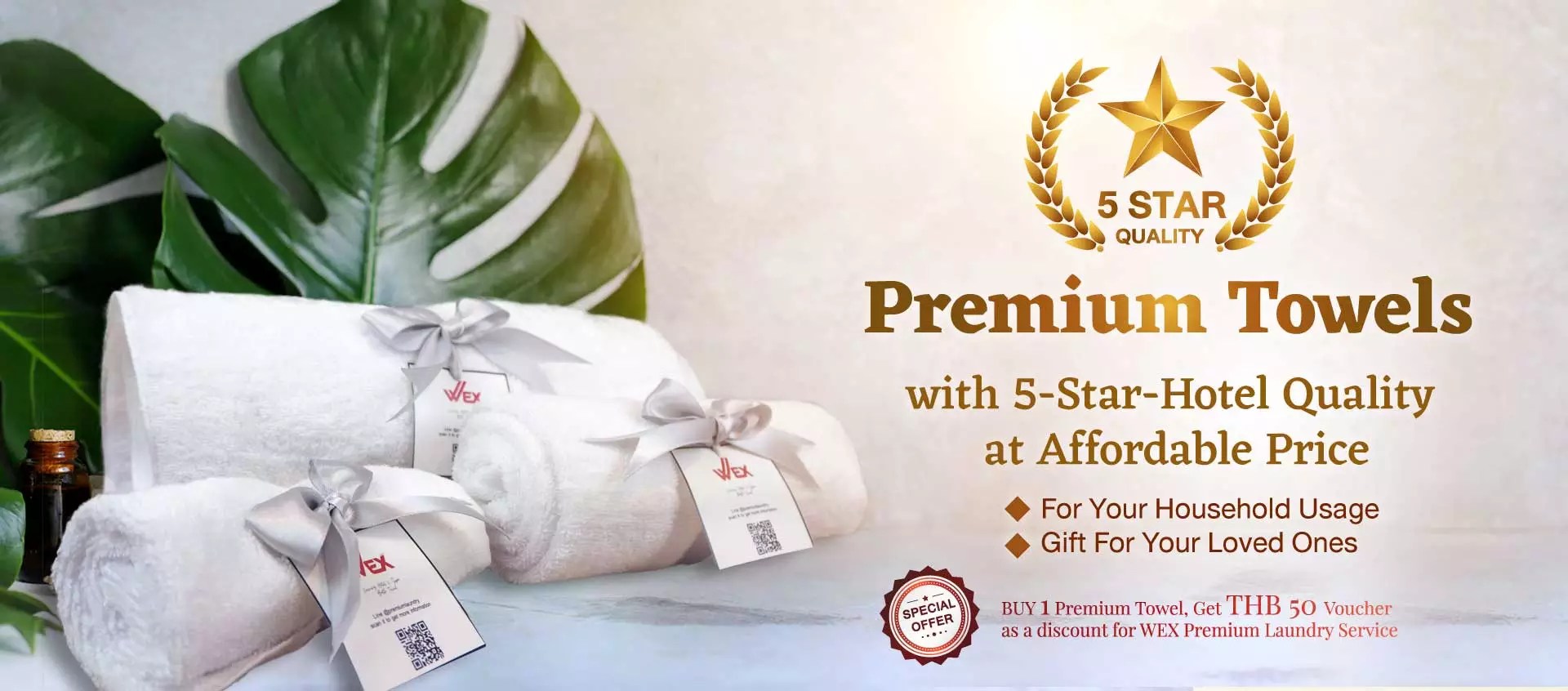 WEX special laundry bag is available at our shops. Please put your laundry in this special bag and hand it to our staff. All communication will be via LINE application on your mobile phone. Please kindly register our LINE account.
We will send you the details of your laundry, our service, and the payment via LINE. Please kindly confirm our laundry service, so that we can proceed it for you. Payment can be made by online payment (using a credit card or ibanking).
Your clean clothes will be sent to our shop. We will send you a message via LINE, please pick them up at our shop.
*Every item with Thai Silk / Linen / Pleated : Have an extra charge of 50 Baht.
This price is inclusive of VAT 7%.
"You Stay Home ~ We Deliver !!"
Before you make an order for WEX laundry service, please kindly check the map for our service area.
• Green Area : Delivery Fee is THB 50 per way per time.
• Red Area : Delivery Fee is THB 80 per way per time.
• Outside Service Area : Delivery Service is not available.
Free delivery for any order of a minimum amount of THB 1,000 per time WEX staff will confirm the time for Delivery via LINE Application.

HIGH-QUALITY & CUSTOMIZED CHEMICAL DETERGENT
WEX has a strategic partnership with Ecolab (one of the most well-recognized chemical company in the world). WEX uses chemical formulas customized for each laundry items. Also, use of automated chemical injection system allows us to inject right amount of chemical at the right timing in consistent manner.
PURE & SOFT WATER
WEX uses only pure & soft water for your delicategarment with the best result and to prevent the color fading due to impurities and water hardness.
WEX'S ALL-STAR TEAM (LAUNDRY MACHINES)
Our machines used at WEX Premium Laundry are selected from well-known suppliers from various different countries including some of the newest machines from Japan.
• Parc-based dry machine is used for hard stains.
• Hydro-carbon dry machine is used for soft-wash with delicate items such as Thai silk with light dyeing or Indian Sari.
• Silicone dry machine is used with items for someone who has sensitive skins and friendly to the environment.
WEX Premium Laundry uses 3 different dry-cleaning machines to provide the best result for your delicately priceless garment.
"Exclusive Premium Laundry Service at Your Convenience"
Friendly & Expertise WEX Staff
To provide the 5-Star quality laundry service, all WEX customers will be served our friendly, expertise shop staff. In addition, all operational staff providing WEX Premium Laundry are our own staff with In-depth knowledge and high skills trained in Japan.
Spot & Stain Removal
Spotting is one of our area of strength. We use combinations of Japan-Made ultra-sonic spotting machine and steam spotting machines with 8 different kinds of chemical detergent depending on the type of spotting and material of items. For example, ink stain from pen and hard stain from food.
Ozone Treatment
WEX Premium Laundry processes finished items with high-level ozone. Ozone is known for it's strong sterilizing power and kills bacteria and virus effectively. Ozone also eliminates odors with its oxidizing power. Also, because Ozone changes back to oxygen after its reaction, it is eco-friendly.
Ecosystem Preservation
All the wastewater from Laundry process will go through the wastewater treatment system before release it into Ecosystem.
Laundry Bag
Laundry Bag is exclusively designed for Premium Laundry. The bag is water proof and strong enough to protect your laundry items. You can drop off your laundry in this bag any our shop or any other drop off location.