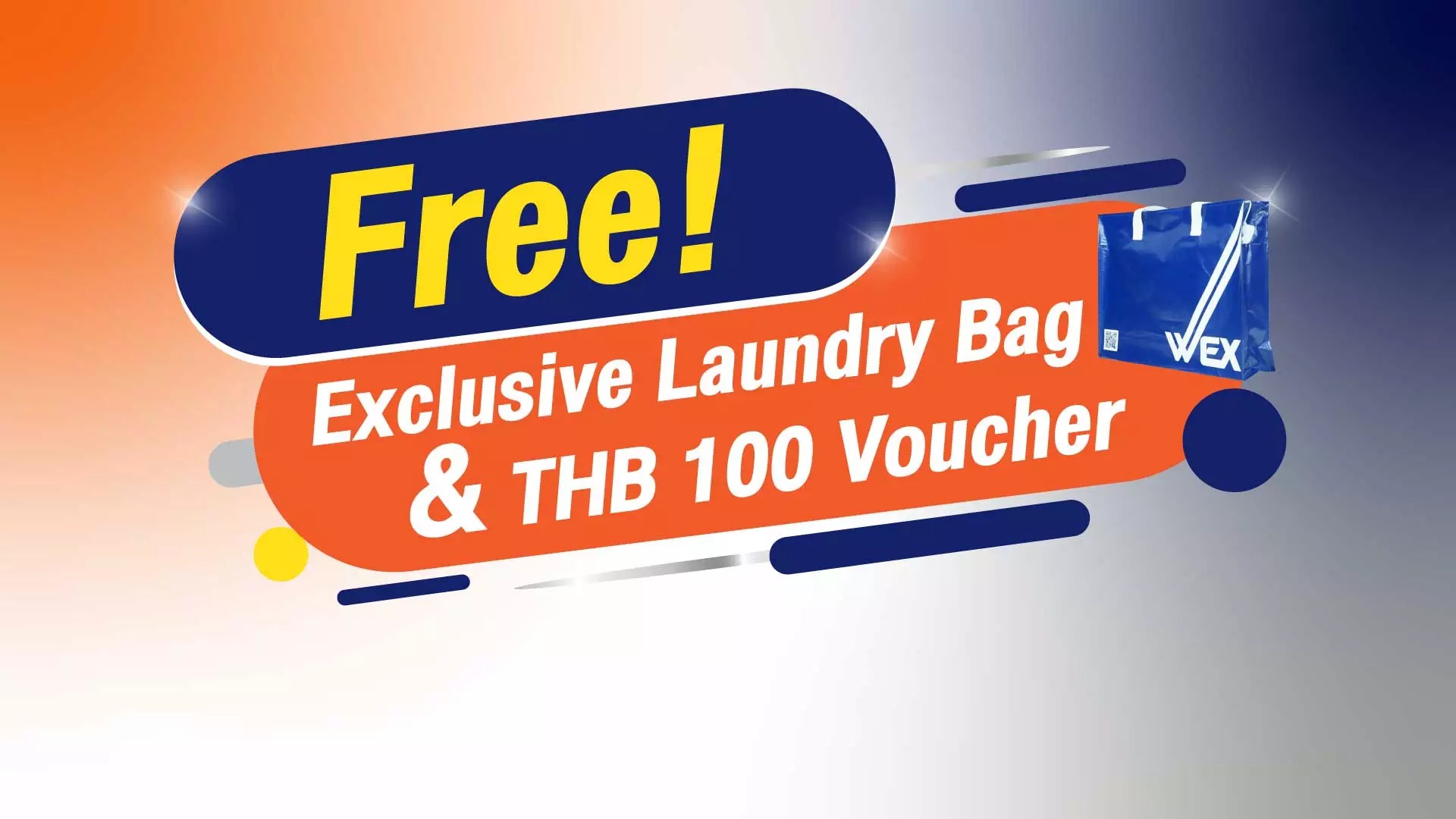 Bring your laundry and register with us, and you will get...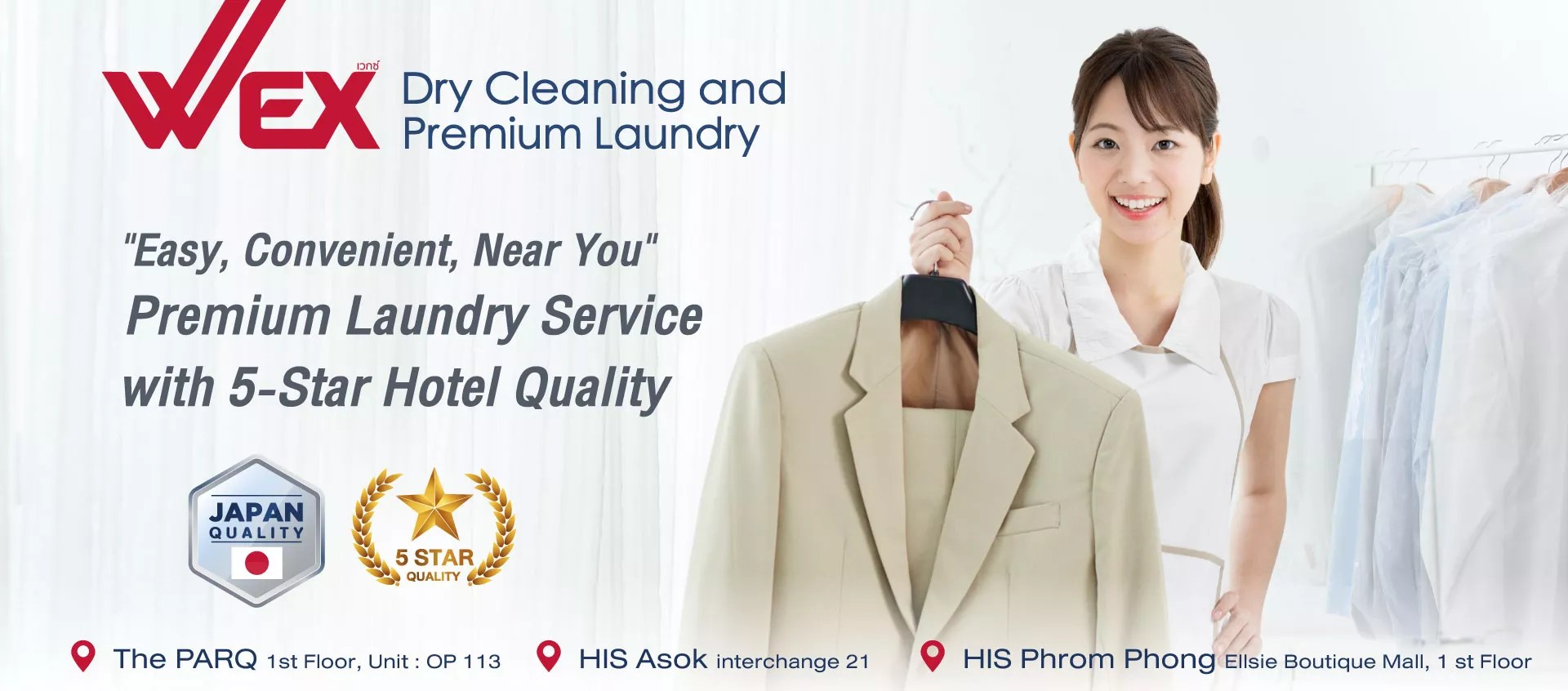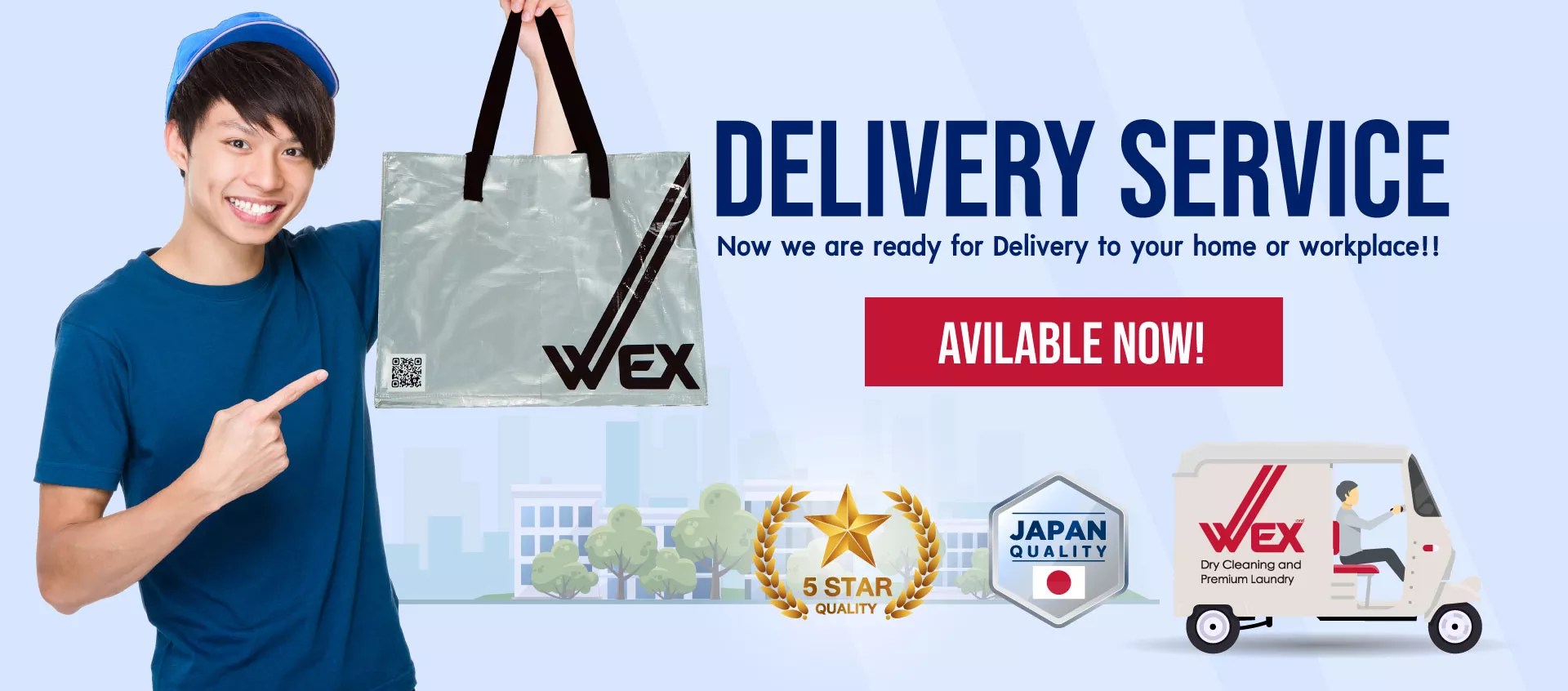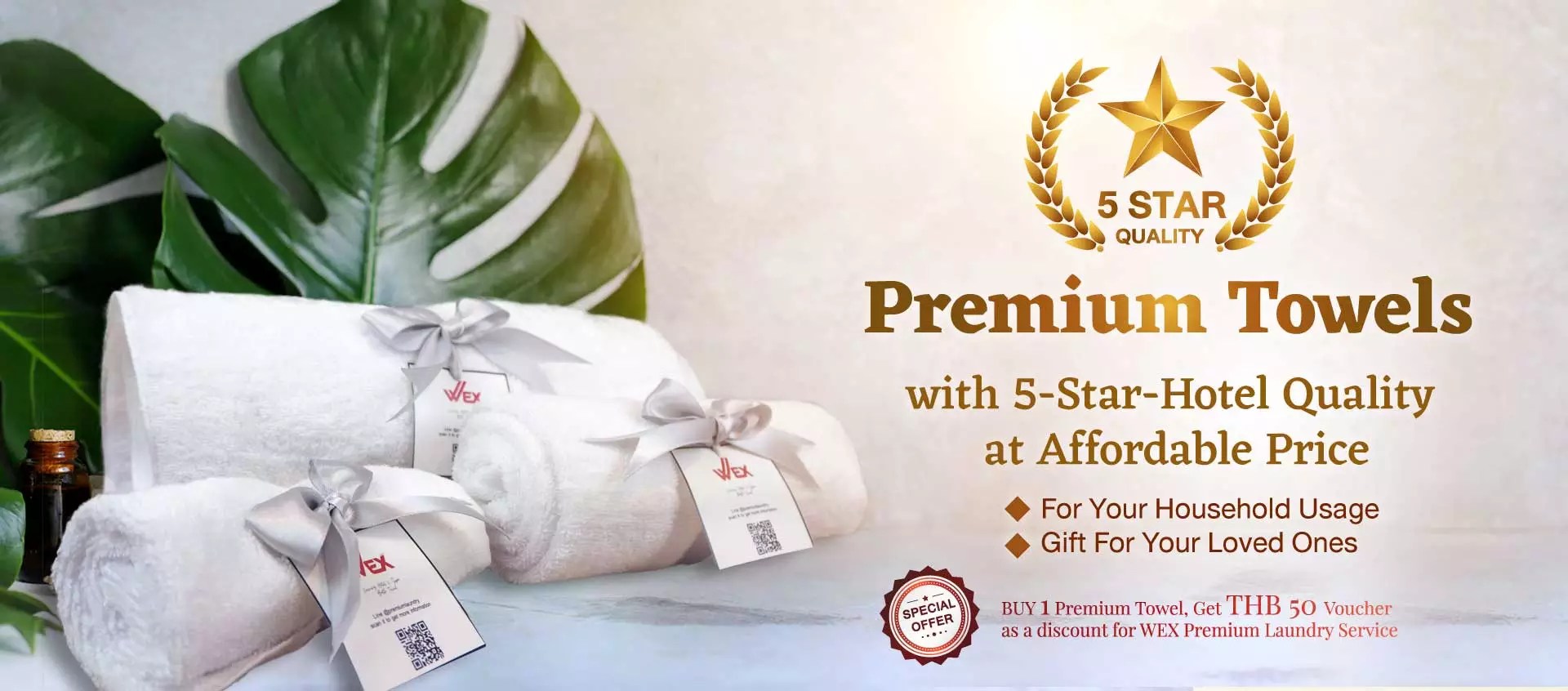 | | | |
| --- | --- | --- |
| | | |
| Folding Finish for Shirts | | |
| | | |
| | | |
| | | |
"You Stay Home ~ We Deliver !!"
Before you make an order for WEX laundry service, please kindly check the map for our service area.
• Green Area : Delivery Fee is THB 50 per way per time.
• Red Area : Delivery Fee is THB 80 per way per time.
• Outside Service Area : Delivery Service is not available.
Free delivery for any order of a minimum amount of THB 1,000 per time WEX staff will confirm the time for Delivery via LINE Application.
Green Area Delivery Fee is THB 50 per way per time.
Red Area Delivery Fee is THB 80 per way per time.
With 50 years of experience and history of providing laundry and dry-cleaning service to the 5-star hotels in Japan, WEX provides high-quality laundry and dry-cleaning service with convenient and approachable manner. All the laundry service is 1 operated by our own staff and own machines.
Water is one of the most important factors for the high-quality laundry. It is ideal to use pure and soft water without any impurities such as iron and manganese. It is often the case that the washing laundry items with impure water result in the white shirts turns into yellow or items fading color. Also, the water hardness in Thailand is quite high (above 100 mg/L). Washing with hard water requires more chemical detergent for the same quality outcome which result in damaging the item. WEX processes water to be soft-water (less than 20 mg/L) before used for the laundry.
Chemical is another important factor for the high-quality laundry. We have a strategic partnership with Ecolab, one of the most well-recognized chemical company in the world, and used chemical formulas customized for each laundry items. Also, use of automated chemical injection system allows us to inject right amount of chemical at the right timing in consistent manner.
Our machines used at WEX Premium Laundry are selected from well-known suppliers from various different countries including some of the newest machines from Japan. They are like all-star team of laundry machineries.
All the staffs providing WEX Premium Laundry are our own staffs with in-depth knowledge and high skills through their career at the high-grade hotels, including the staffs trained in Japan. Our staffs will provide the 5-Star quality laundry service to our laundry customers.
Spotting is one of our area of strength. We use combinations of Japan-Made ultra-sonic spotting machine and steam spotting machines with 8 different kinds of chemical detergent depending on the type of spotting and material of items. If you have items with ink stain from pen or hard stain from food which are usually hard to get rid of, please consult with us before giving up. We offer stain-removal service for free of charge for the Premier Service and additional charge (we provide estimate before processing) for the Regular Service.
Wex Premium Laundry, with our 50 years of experience serving to 5 star hotels, uses 3 different dry-cleaning machines. Parc-based dry machine is used for hard stains. Hydro-carbon dry machine is used for soft-wash with delicate items such as Thai silk with light dyeing or Indian Sari. Silicone dry machine is used with items for someone who has sensitive skins and friendly to the environment. We are equipped for handling high-brand items.
WEX Premium Laundry processes finished items with high-level ozone.Ozone is known for it's strong sterilizing power and kills bacteria and virus effectively. Ozone also eliminates odors with its oxidizing power. Also, because Ozone changes back to oxygen after its reaction, it is eco-friendly.